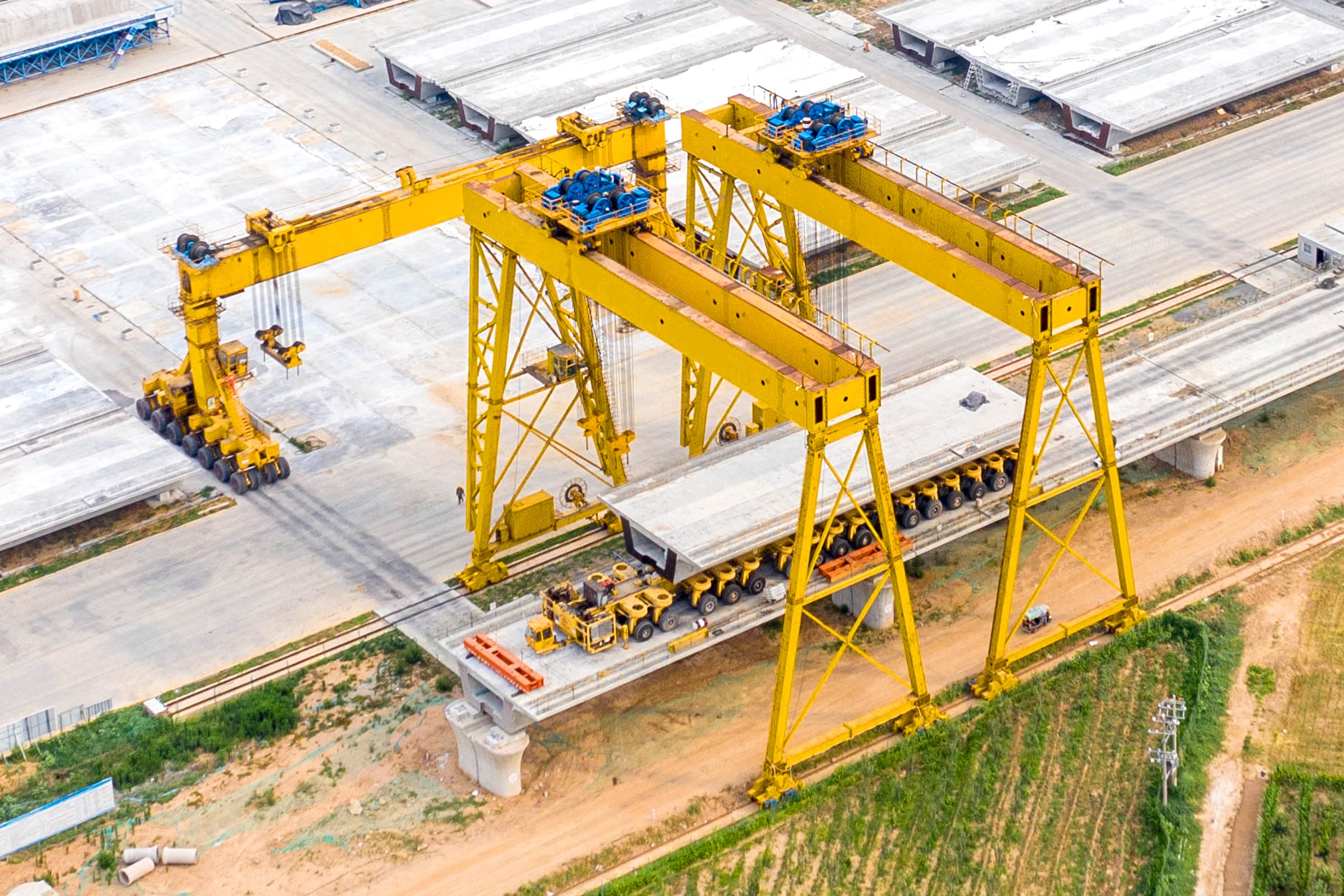 Time: 2018
Country: Saudi Arabia
Project: Beam making and transporting equipment
Qty: 5 sets
While helping Saudi Arabia with the construction of infrastructure, China also needs a large amount of beam-making equipment and beam-transporting equipment.
In 2016, we received an inquiry from an old customer in Saudi Arabia, who had purchased other types of cranes from us before and was very positive about the price and quality of our cranes. So in 2016, when he received a bidding project for a viaduct, he sent us an inquiry.
Since it is also the first time for a client to accept such a large project, many of the parameters and details are not well understood by them. So after several video conferences, we decided to send engineers to Saudi Arabia to participate in the project in person. Our engineers stayed there for 25 days, from measuring to confirming project details.
After the engineer came back, we began to design and quote according to specific parameters. After one year, we held repeated meetings to communicate details and finally confirmed the payment method. The customer purchased 2sets 50T single girder gantry crane, 3sets 100T double-beam door cranes for manufacturing Bridges, and 5T bridge transportation equipment.
In September 2018, we delivered these 10sets cranes. And dispatched three installers and one technical engineer to Saudi Arabia to help customers install, debug and test. It is now officially put into use.
beam making,beam transporting,gantry crane