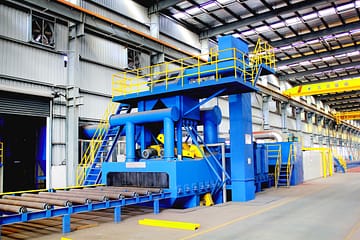 FTB3000 Shot Blasting Machine
Eliminate the stress of the workpiece and the oxide scale on the steel surface, and improve the service life of the workpiece and the quality of paint coating.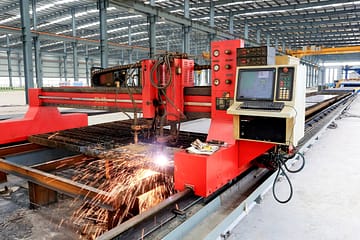 Plasma Cutting Machine
The plasma cutting machine has the characteristics of fast cutting speed, small incision, small deformation, and material saving.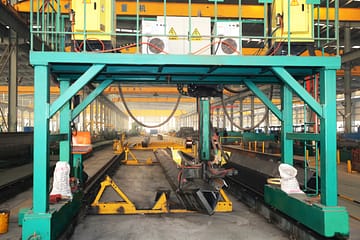 Gantry Welding
Gantry automatic welding production line is a gantry welding machine specially designed according to the welding requirements of the beam box.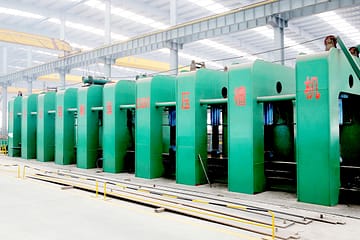 1500t Press Groove Machine
It is a large-scale equipment designed and produced by our company. It can press groove of various specifications below 22.5m and form them at one time.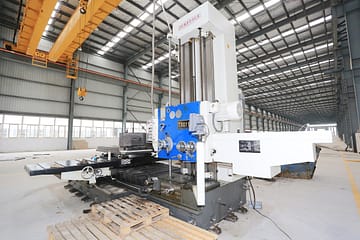 Boring Machine
It is mainly used for hole finishing. Be used for drilling, boring, reaming, reaming and machining end plane, and can also be used for turning cylindrical surface and thread.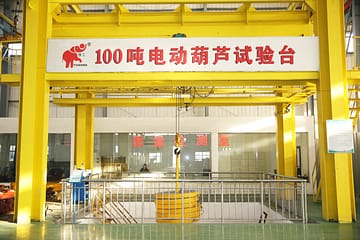 Hoist Test Bench
Before leaving the factory on the electric hoist in the case of no-load, heavy load voltage, current, noise and other aspects of a comprehensive test.