Bridge erasing machine hole is an important operation step in the process of using bridge erasing machine. Bridge erasing machine is different from other machinery. Today, we simply talk about the hole process of walking bridge erasing machine.
First of all, the weather conditions should be checked before the beam launcher through the hole, and the Angle slope, slope and flexibility of the hydraulic legs before and after the beam launcher can execute the overall hole.
In the suspended state. It is required that the height difference of two roller treads is no more than 5mm.
the front transverse rail beam is hung under the front steering car, and the rear steering car is suspended; 5. As for the front transverse rail beam is the whole or part of the random hole. When the beam launcher passes through the hole vertically, the two beam conveyors are only allowed to use slow gear.
when the beam launcher through the hole before the legs to the opposite pier (or abutment) : the two lifting trolley at the end of the bridge will be driven to a little bit in front of the hydraulic lifting roller device, with hydraulic lifting roller top up the rear of the bridge, so that the beam carrying car wheels off the rail hanging point, in between the wheel and rail with steel pad.
When the connector is removed, the dovetail guide rail surface should be horizontal and adjusted by lifting legs.
Adjust the two movable legs on the lower beam according to the skew Angle, and the front legs must ensure the plane of the vertical abutment platform.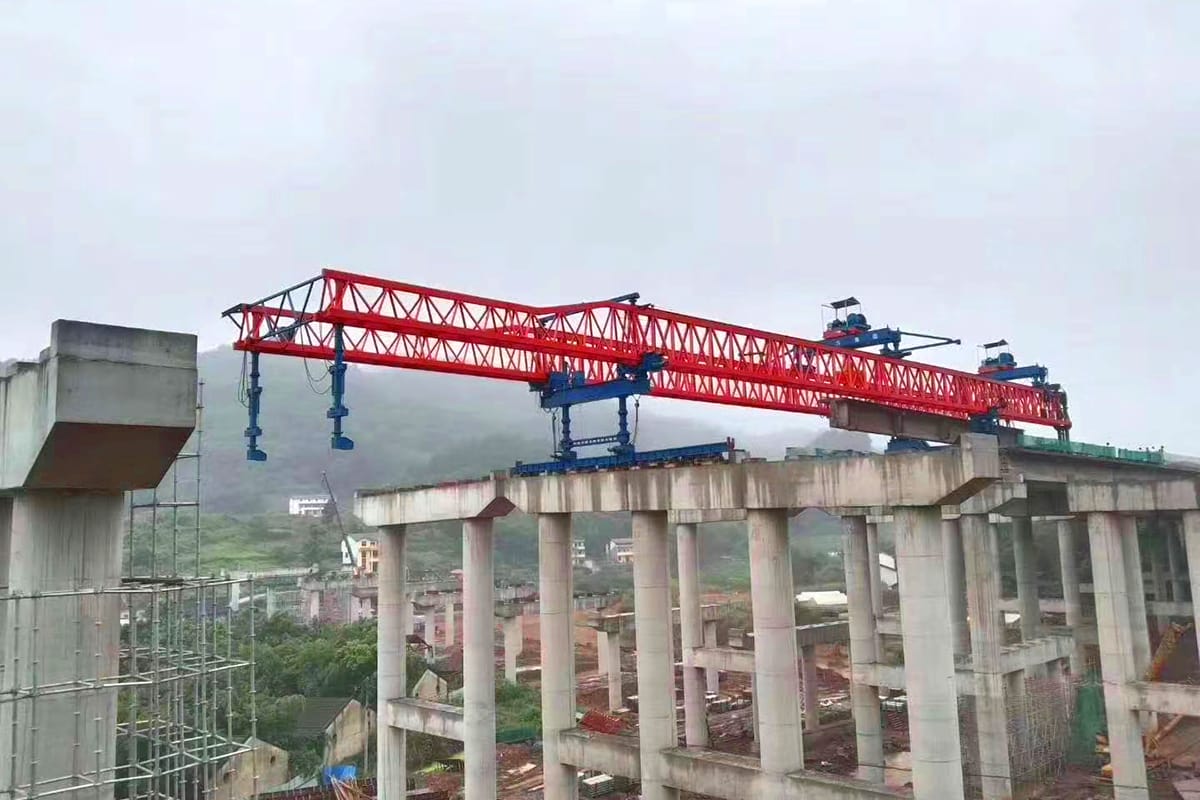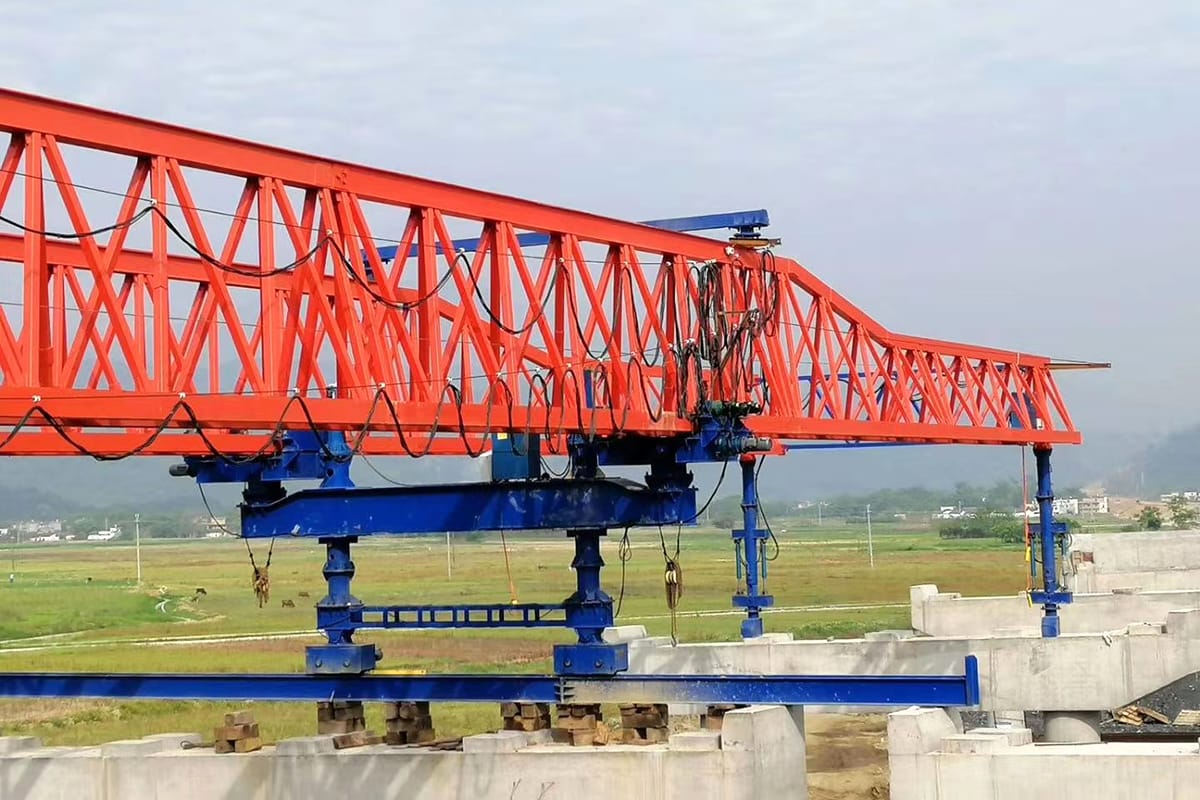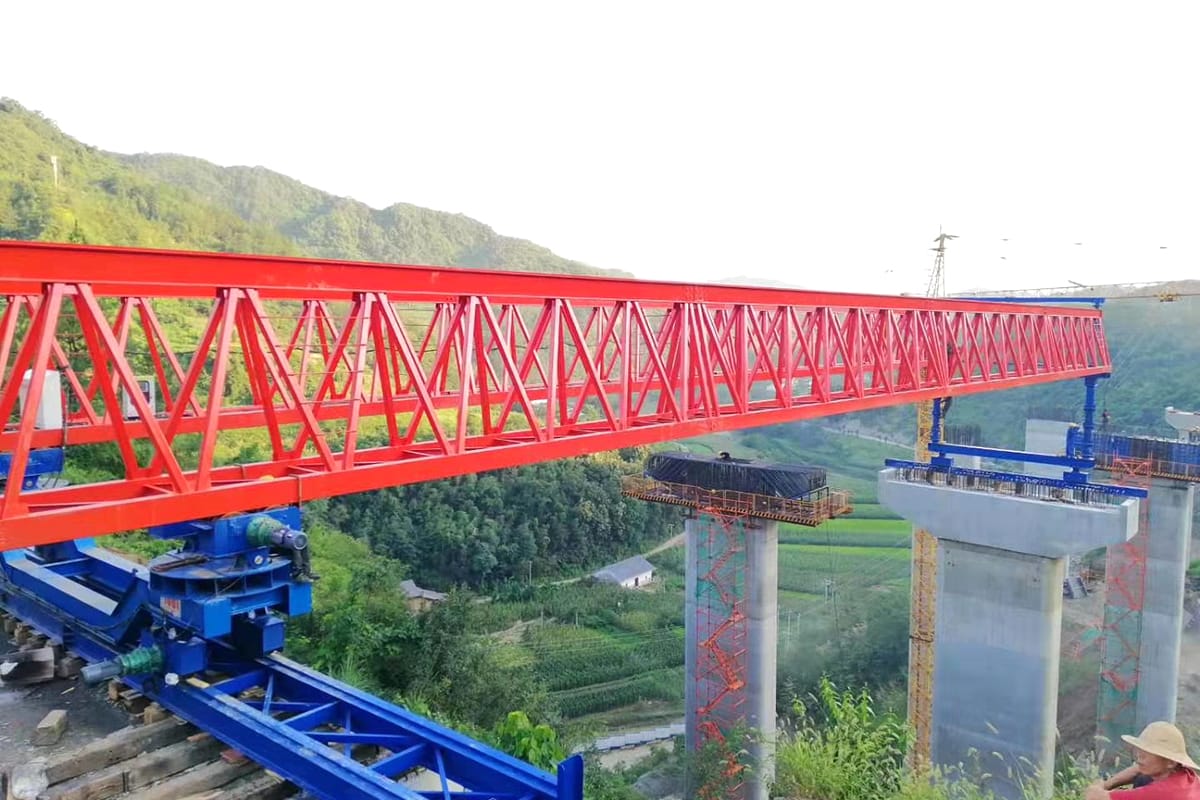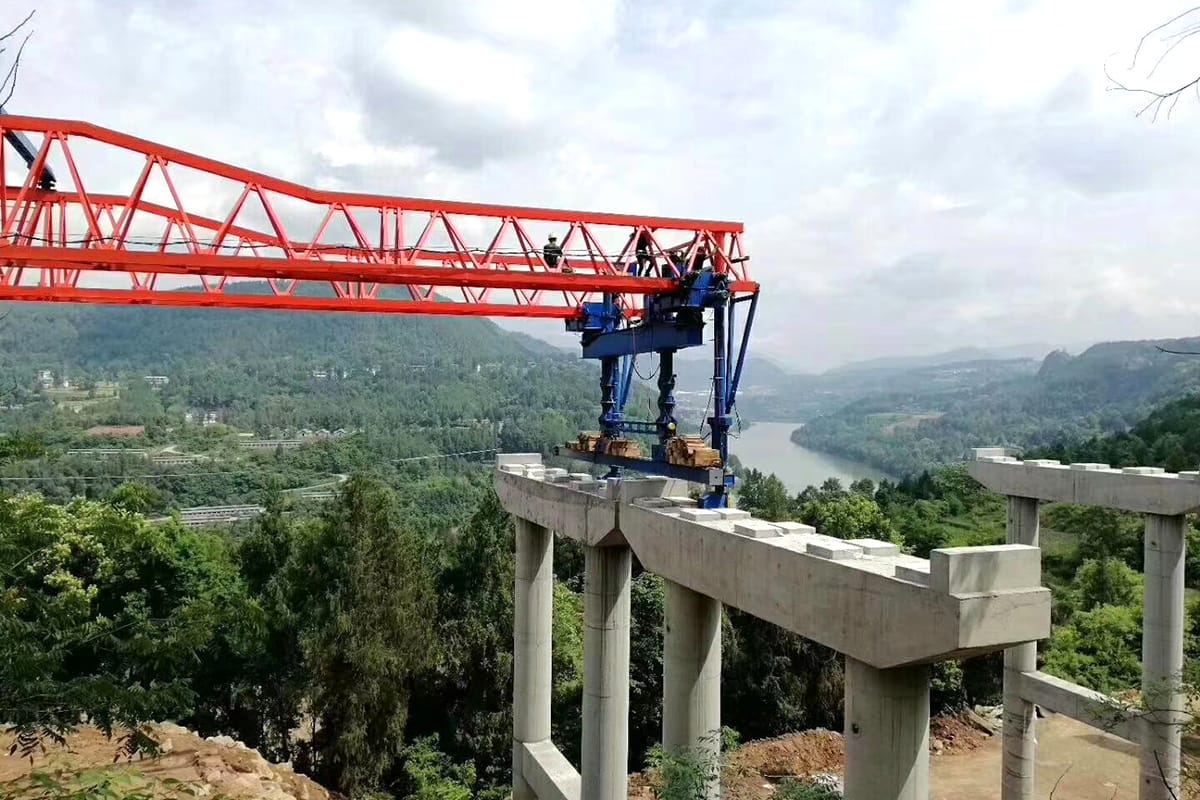 To sum up, the above content is the beam launcher manufacturer to share the precautions of the beam launcher through the hole for you. The sharing ends here. More beam launcher, girder machine, gantry crane and other related information are welcome to lock our website for more details!
beam launcher,gantry crane