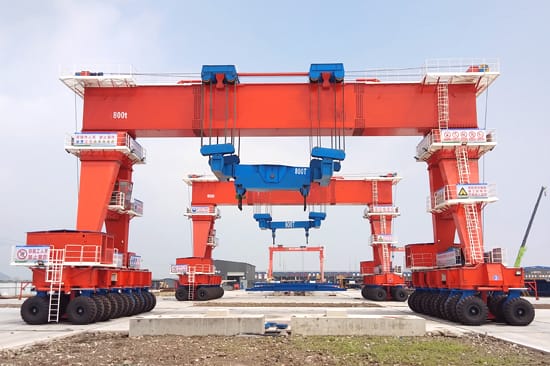 Capacity: 800T
Power: Diesel generator
Span: 35m
Lifting height: 9m
Project: The hangyong highway
Client: Zhejiang Communications Group
Purchase quantity: 2 sets
Manufacturing date: 2020
Henan Dafang 800T Straddle Carrier uses Cummins diesel generator set as its power source, with the whole car walking, lifting and completely turning driven by hydraulic pressure. It provides the industry with a straight line, diagonal line and in-place turning operation, greatly improving the working efficiency of the precast beam field and saving space.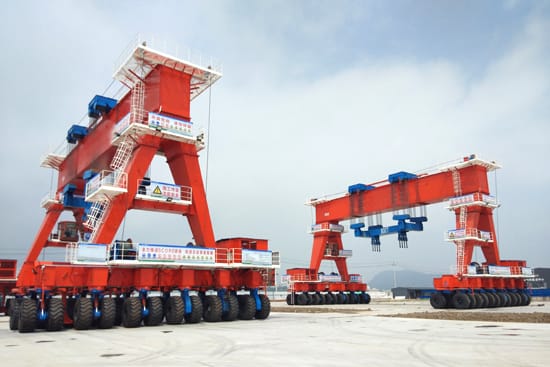 The Straddle Carrier at the project site
Hangzhou-ningbo Expressway starts from Xiasha Junction in Qiantang District, Hangzhou city in the west, and chaiqiao Junction in Beilun District, Ningbo City in the east (reserved). The planned total length of the route is 161 km, and the design speed is 120 km/h. The project started construction on June 26, 2017. As of October 2021, the line has not yet been completed (except for the common part of the southern connection with hangzhou Bay Bridge).