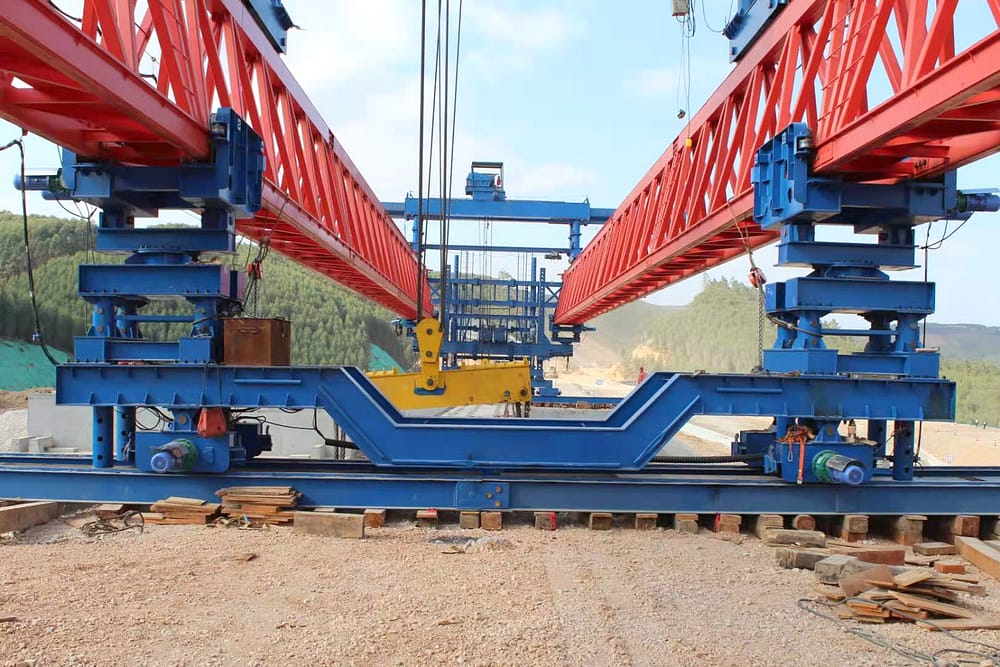 Capacity: 200T
Span: 40m
Client: China Gezhouba Group Co., Ltd.
Project: Shaanxi Ningshi Highway
Year of Manufacture: 2018
Our company won the bid of Gezhouba Group shaanxi Ningshi highway beam launcher, has been delivered to use. Speed up the whole highway construction process.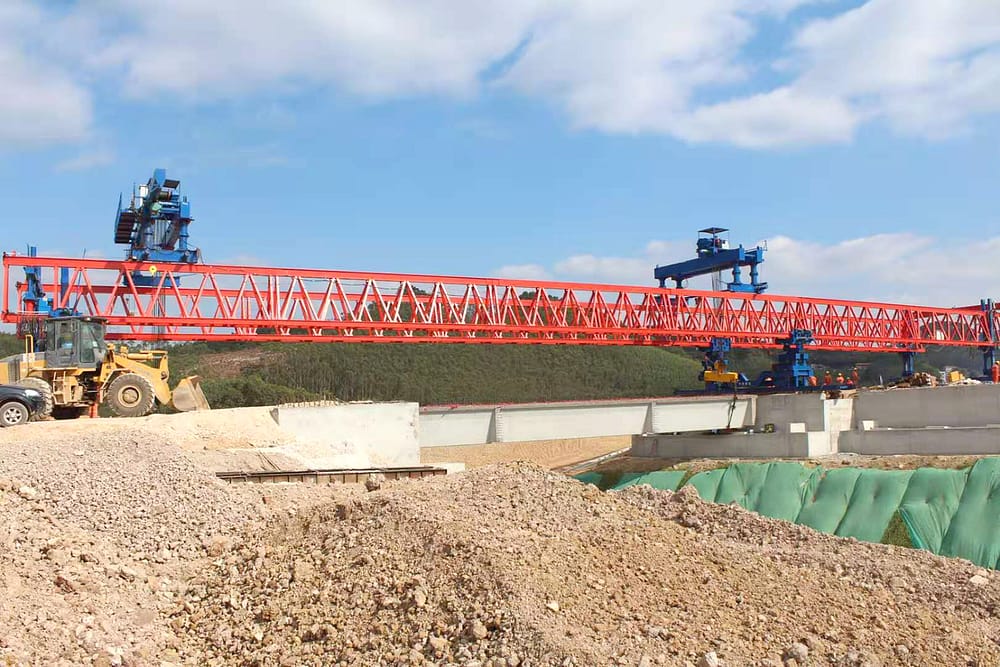 This beam launcher is a new generation of self-balancing bridge erector developed by our company. It is characterized by light weight and can build straight or inclined Bridges. The most important feature is that it does not need counterweights when going through holes, and only relies on its own weight and front, middle and back legs to achieve walking over spans.
Ningshi Highway, namely Ningshan-Shiquan Highway, is a link line in shaanxi province's "2367" highway network planning. The route starts from Tongchewan Town, Ningshan County in the north, connects with G5 Beijing-Kunming line, passes through Ningshan and Shiquan counties, and connects with Tian-ten Highway. The total length of the route is 51.01 km.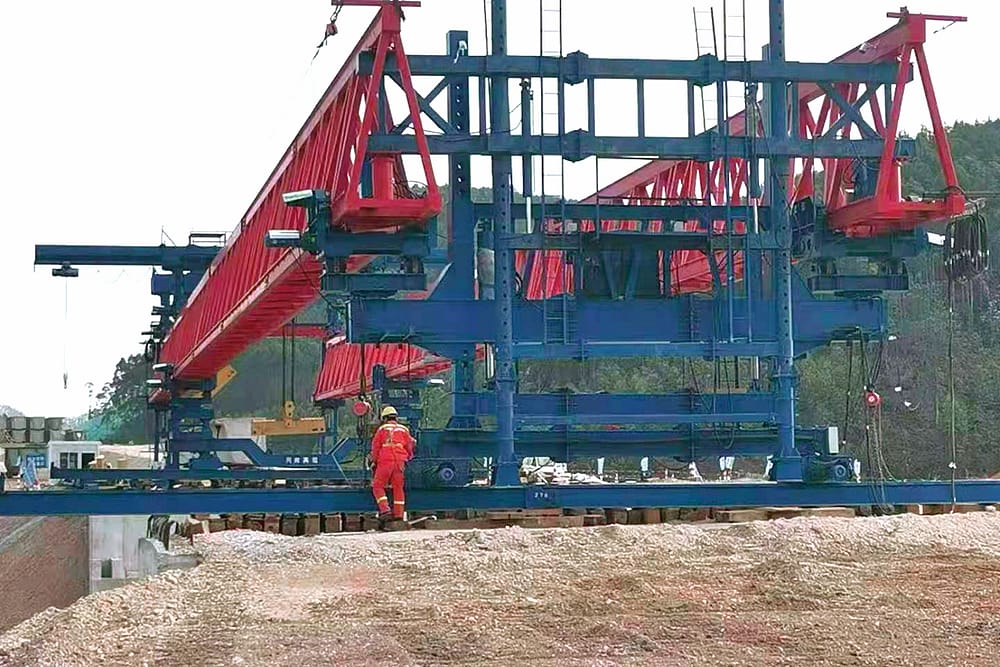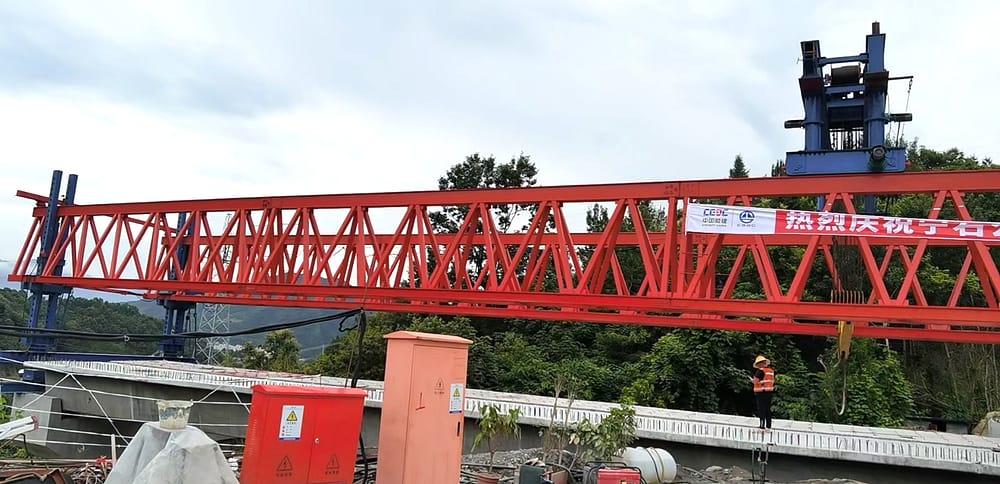 Dafang Group's new generation self-balancing bridge erecting machine has the following advantages:
light weight, movable belly rod connection, easy to disassemble and special.
high working efficiency, self-balancing design with front beam and front auxiliary legs, cross span does not need prefabricated beam counterweight
step over span, do not need to set up track
Frequency conversion control of the whole vehicle
equipped with anemometer, weight sensor, limit switch and other protective devices.
If you have any needs or questions, welcome to consult.