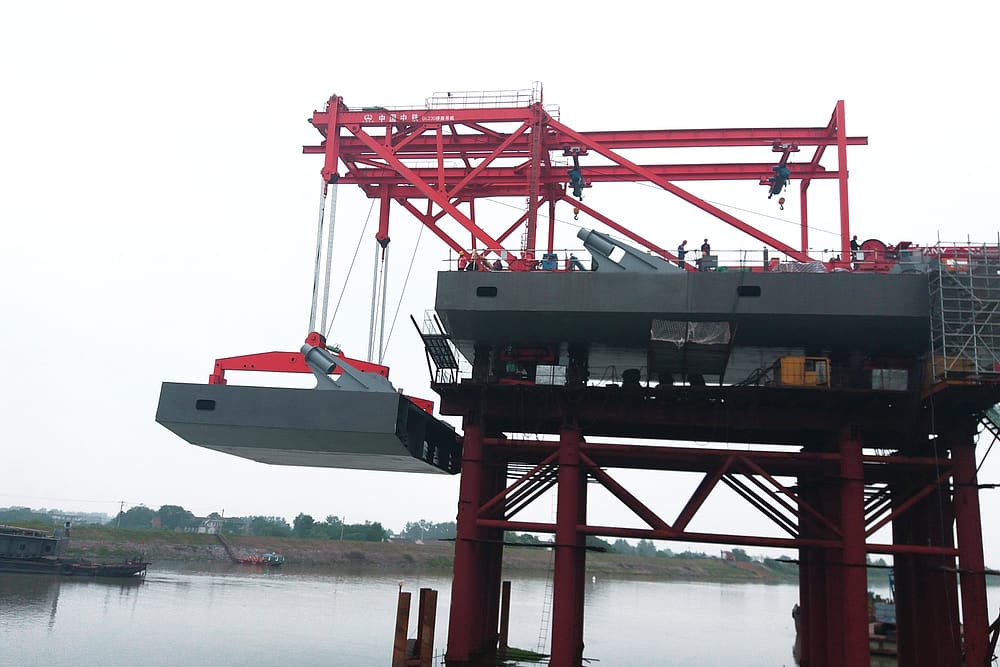 Capacity: 230 t
Client: China Railway Group
Location: Jiujiang District, Wuhu City
Date of production: 2018
The shanghe-Hangzhou Railway, 794.55km in length, runs from Shangqiu in Henan province to Fuyang, Hefei and Wuhu in Anhui province to Hangzhou in Zhejiang Province in the south, passing fuyang, Hefei and Wuhu in Anhui province. The designed speed is 350km per hour. The railway connects Zhengzhou to Xuzhou in the north, and is connected with Beijing-Fuzhou high-speed railway and Shanghai-Han-Chengdu high-speed railway. It is an important transportation trunk line running through the whole anhui province, connecting the Central Plains, Jianghuai and Yangtze River Delta.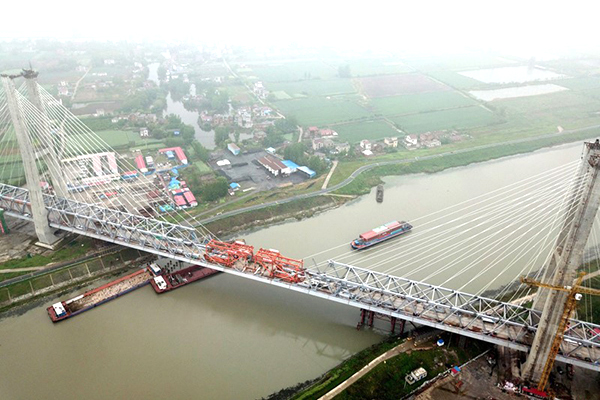 The Yuxi River Bridge of Shanghe-Hangzhou Railway was successfully closed
Yuxi River Bridge is the control project of Shanghehang Railway. It adopts (60+120+324+120+60) twin-tower steel truss girder cable-stayed bridge, with a total length of 686 meters. The main girder is steel box girder structure, consisting of 59 sections of steel box girder. The main girder assembly adopts the steel box girder connected by welding form and the steel truss girder connected by high strength bolt synchronously erection, less support and large span stepping push construction. Among them, 230 tons bridge deck crane lifting steel box girder and rear inverted steel truss beam rod mechanical integration construction is the first in China.