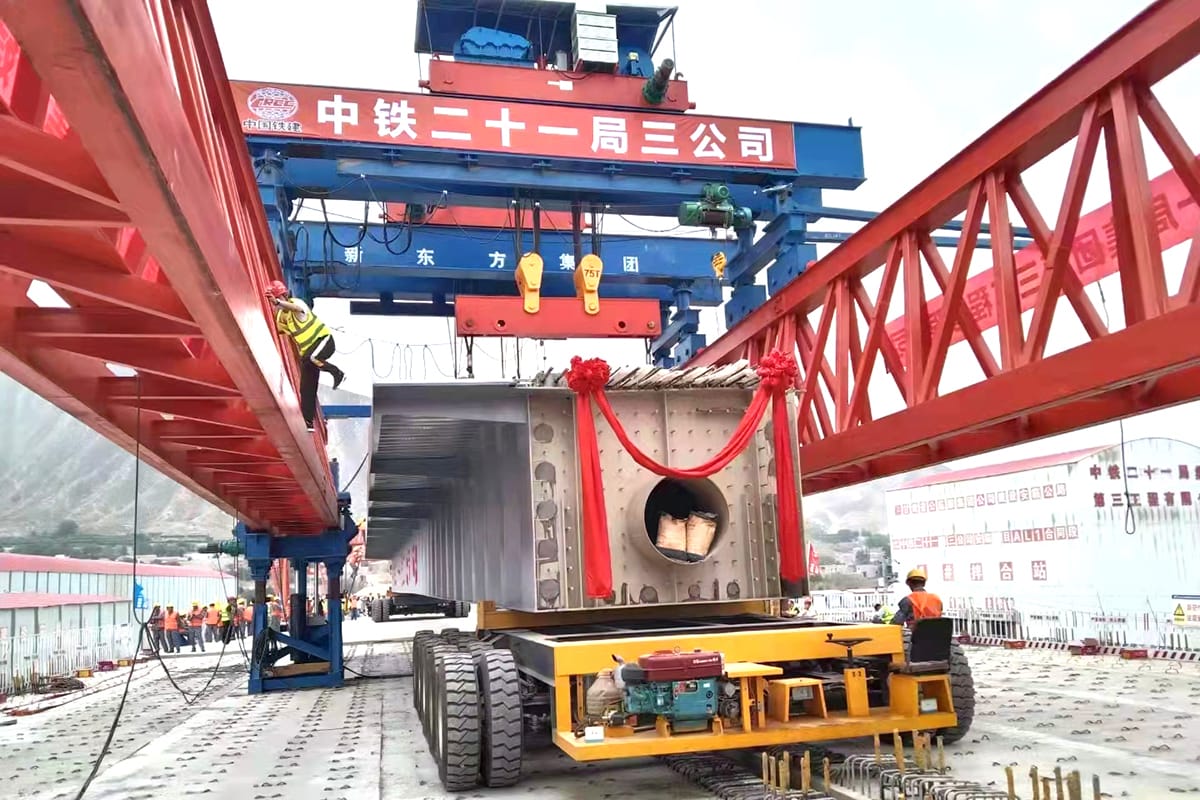 Capacity:180T
Span: 50m
Precast beam type:T type
Client: China China Railway Construction Co., LTD (CRCC)
Project: Anlin highway in Gansu Province
Year of Manufacture: 2021
The construction of the first class highway from An Jia Zui to Linxia, with a total length of 56.7km, began in August 2020. The project is undertaken by China Railway 21st Bureau. Through advance planning and overcoming adverse factors such as weather and geology, 70% of the project volume has been completed, and the main project is expected to be basically completed by the end of the year.
Anjiazui Tao River Bridge Construction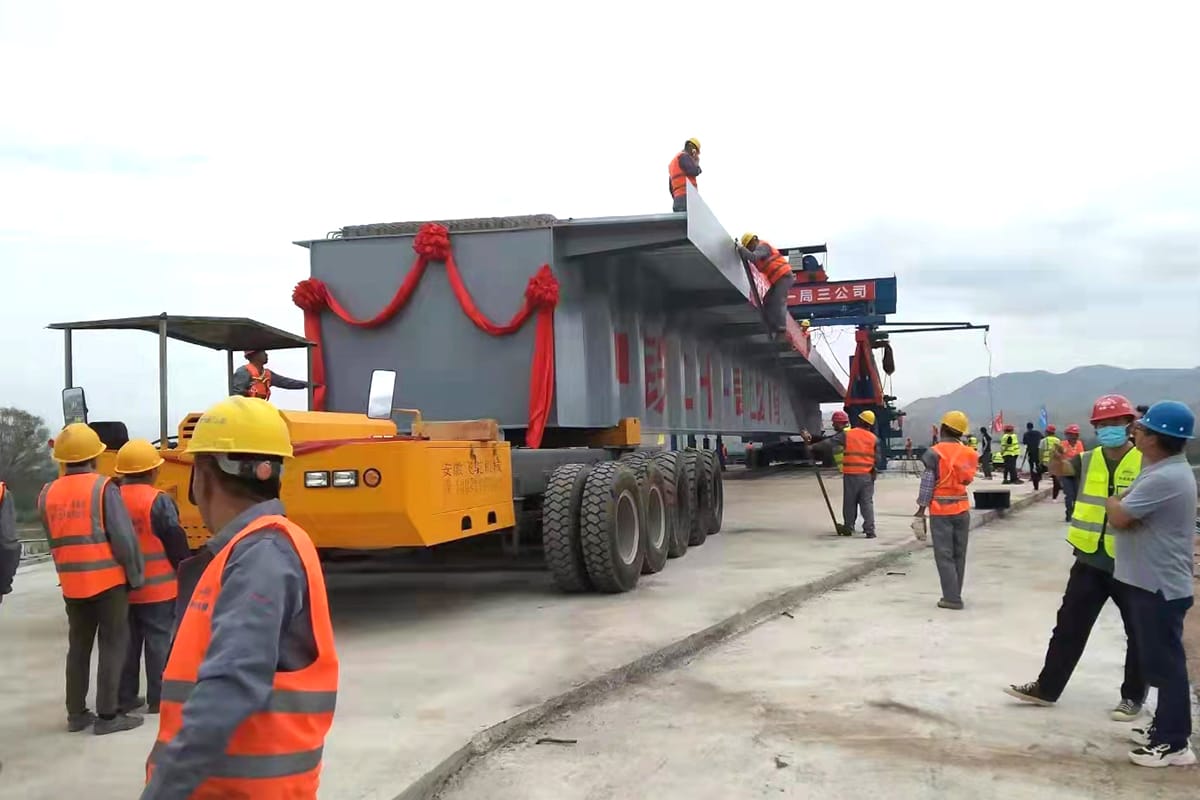 precast beam carrier use in site
Anlin Highway project is faced with difficulties such as high altitude and complex geological structure. After completion of the project, it will further improve the function and structure of the road network in the central and western regions of Gansu Province, which is of great significance to accelerate the economic transformation of the regions along the line, promote the rapid development of regional economy and the in-depth development of resources.
beam launcher,Precast Beam Carrier